Only recently Google Has launched a new app "Keen", Which matches Pinterest to a large extent. This Keen App is also being considered as the biggest competitor of Pinterest. This app has actually come ready from Google's experimental Area 120 incubator, where many such apps are born. At the same time only a few of them can come out.
In such a situation, I thought that you people might Social app There will not be that much information about "Keen". So in today's article "What is Keen App and how does it work? " I have tried to cover all the small things related to Keen. Hopefully you will be happy to know about this new app. So let's start without delay.
What is Google Keen – What is Google Keen in Hindi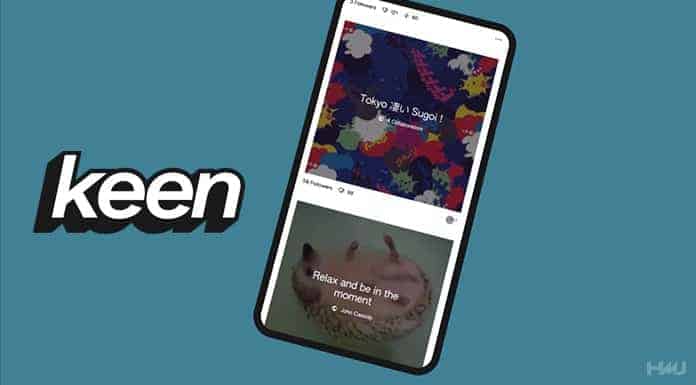 Keen Is a type of social media platform that is primarily Pinterest Has been brought in as a rival. At the same time, this app provides a service in which people get to see only what they need and interest, this will save them a lot of time. At the same time, they can use some other things in research.
An app that shows you feed only according to your passion, interest, while you can curate your content in it if you want, which you can also share to people if you want. It uses Keen App service Google and Machine learning So that they can search for you such contents that are related to your interests.
The more you save and organize in your Keen, the better your recommendations will be prepared. Whereas if you are not an expert in any topic, still you can curate the things related to that topic in a keen and can also share them with others.
As you add more and more articles or other contents to the web and share it with others. In such a situation, other people who have the same interest as you, follow your Keen and if they want, you can also contribute to your collections. Along with this, you have the control that if you want to Can private or public Keens, At the same time, you can also control who can follow it or who can contribute to your collections.
Who developed the Keen Platform?
Keen Platform Has been developed by CJ Adams and four of his colleagues in Google's Area 120. At the same time, they were also involved in close collaboration with Google's People and AI Research (PAIR) team.
According to the Keen website, this service works by using the Google Search index, along with it they also use user feedback, which provides them personalized recommendations so that they can improve themselves over time and also Help them to increase your interest. This is one way to provide control to users recommendations On top of it.
How to download Keen App?
In the present times Keen App The Web Version and Android Version is only available to download. Well soon we will get keen app's iOS verison to download as well.
Keen App Web Verison
https://staykeen.com
Keen App Android Version Download
https://play.google.com/store/apps/details?id=com.area120.keen&hl=en_US
Why and how to use Keen App?
It has often been found that people without thinking anything Online Keep on browsing. In such a situation, co-founder CJ Adams says that Keen has been specially designed so that you can find things according to your interest, which will not be a waste of your time.
Adams According to a post by, you have to prepare a 'keen'. Then why should he not be on top of any topic, whether it is to make chicken biryani, to climb mountains or to find a good painting. Keen will help you to curate (organize) your content, such things that you like, you can share this collection with others if you want and also get new content as per your interest. .
What is the difference between Pinterest and Keen?
Actually, Pinterest and Keen You will not see much difference in you. Both of them are similar, you will see some social media feeds that you browse as per your interest, such content which are personalize according to our interests only.
By the way, Pinterest had already captured this hobby-focussed side through its own pinboard-style visual design. Now it is to see what other new features we can get in Google's Keen apart from all these characteristics.
How does Google Keen work?
Google's Keen has been designed in such a way that you can share your Passion with others. Which means that you can curate small special boards according to your interest.
For example, if you like Cricket, then in such a situation you will have to make a cricket -themed board (called a Keen), while Google will auto-populate it automatically with its relevant content that be associated with particular interest
Like Pinterest, it also works with Google's AI and Search Engine Technology Through this. When you create a Keen, the site asks you to give some search prompts, which can be used to help people access your content, but if you want it can also auto-generate prompts according to your own Sec
Here, if we take a closer look at our cricket board, then if you want Keen to work on his own then he will provide you some YouTube compilations and Wikipedia page for cricket.
Keen is actually a social platform, where you can share your Keens with others or invite your friends to collaborate with you, so that you can create the best Keen. This was some specific information about the Keen Platform.
what did you learn today
I hope you find this article of mine What is Google Keen? Must have liked It has always been my endeavor to provide complete information about how to download Google Keen to the readers, so that they do not have to search in any other sites or internet with reference to that article.
This will also save their time and they will also get all the information in one place. If you have any doubts about this article or you want that there should be some improvement in it, then for this you can write low comments.
If you liked this post how Google Keen works or got to learn something, then please post this post like Social Networks Facebook, Twitter and other social media sites.